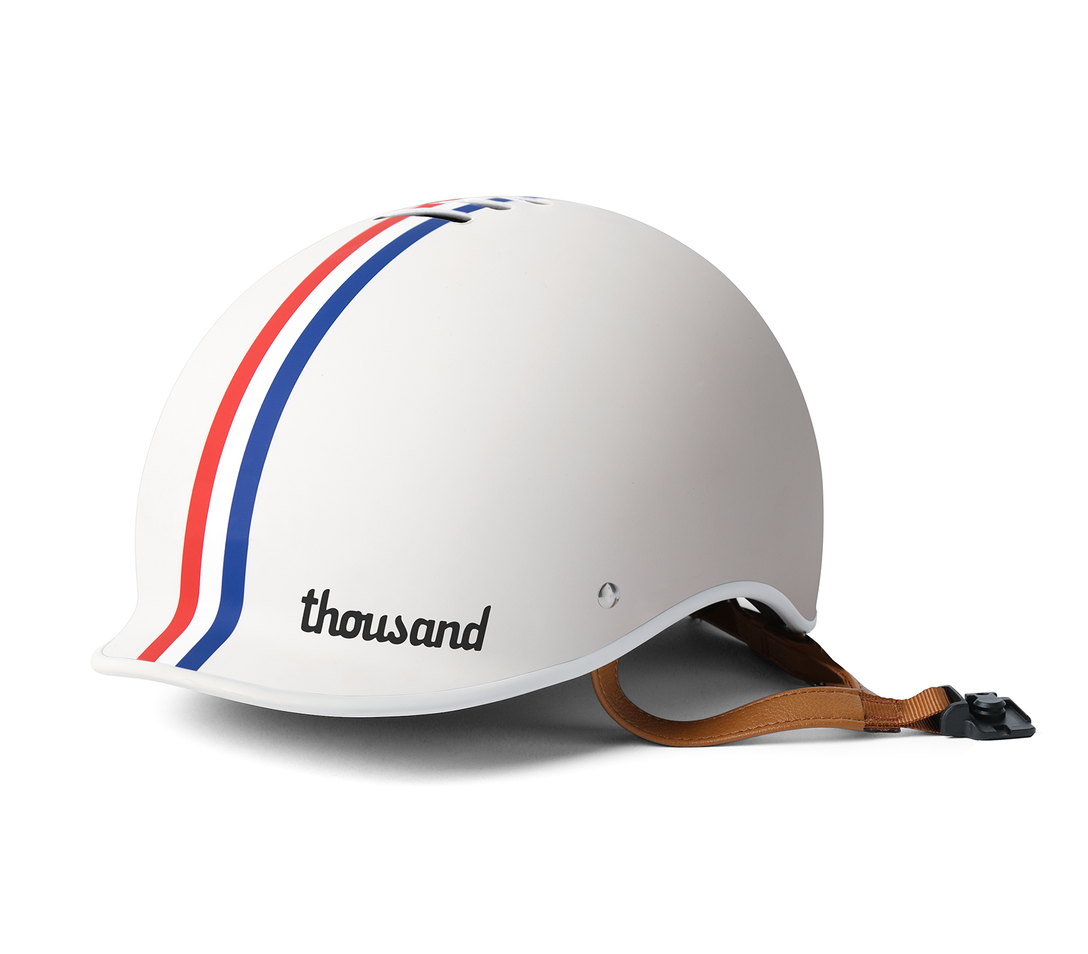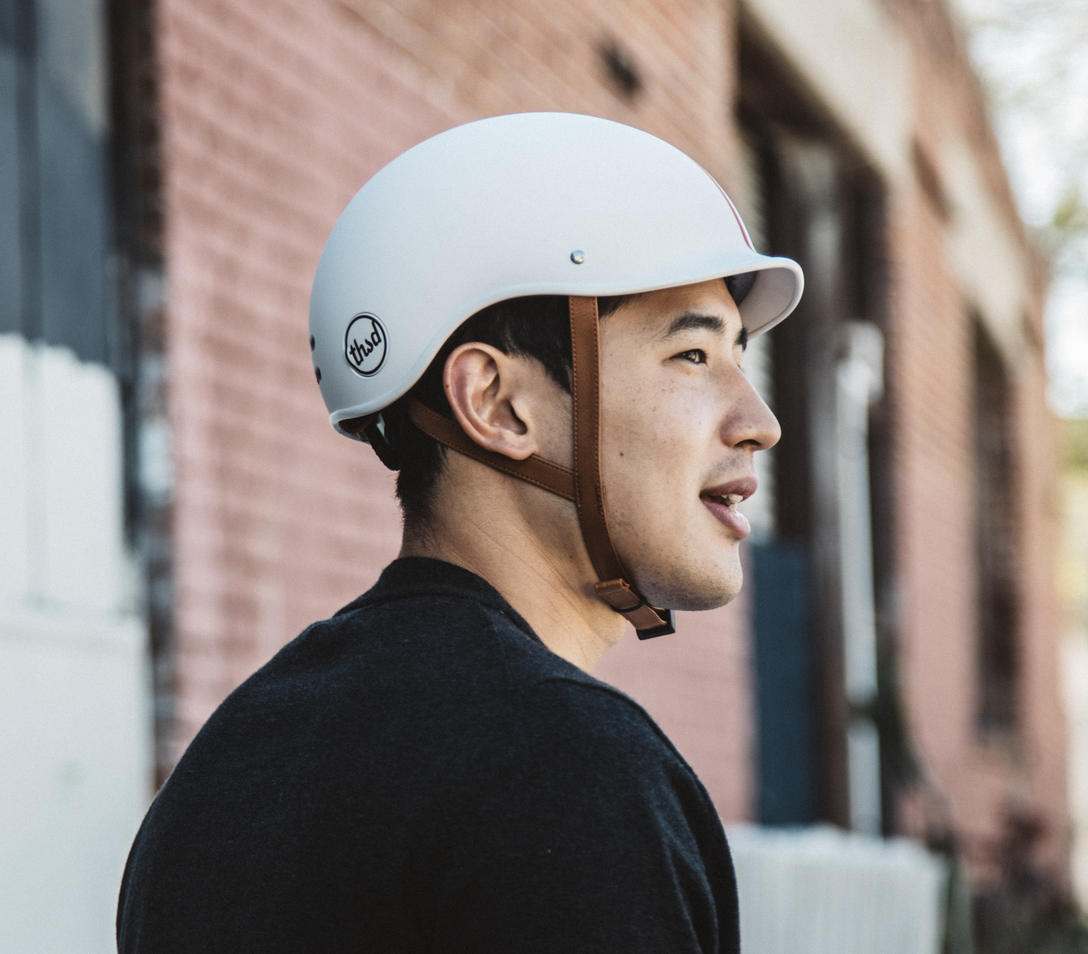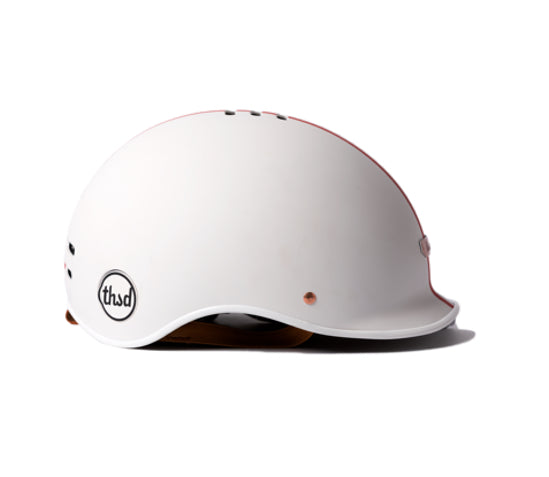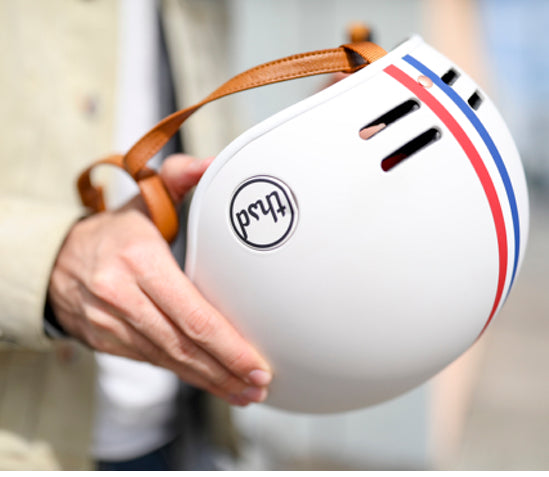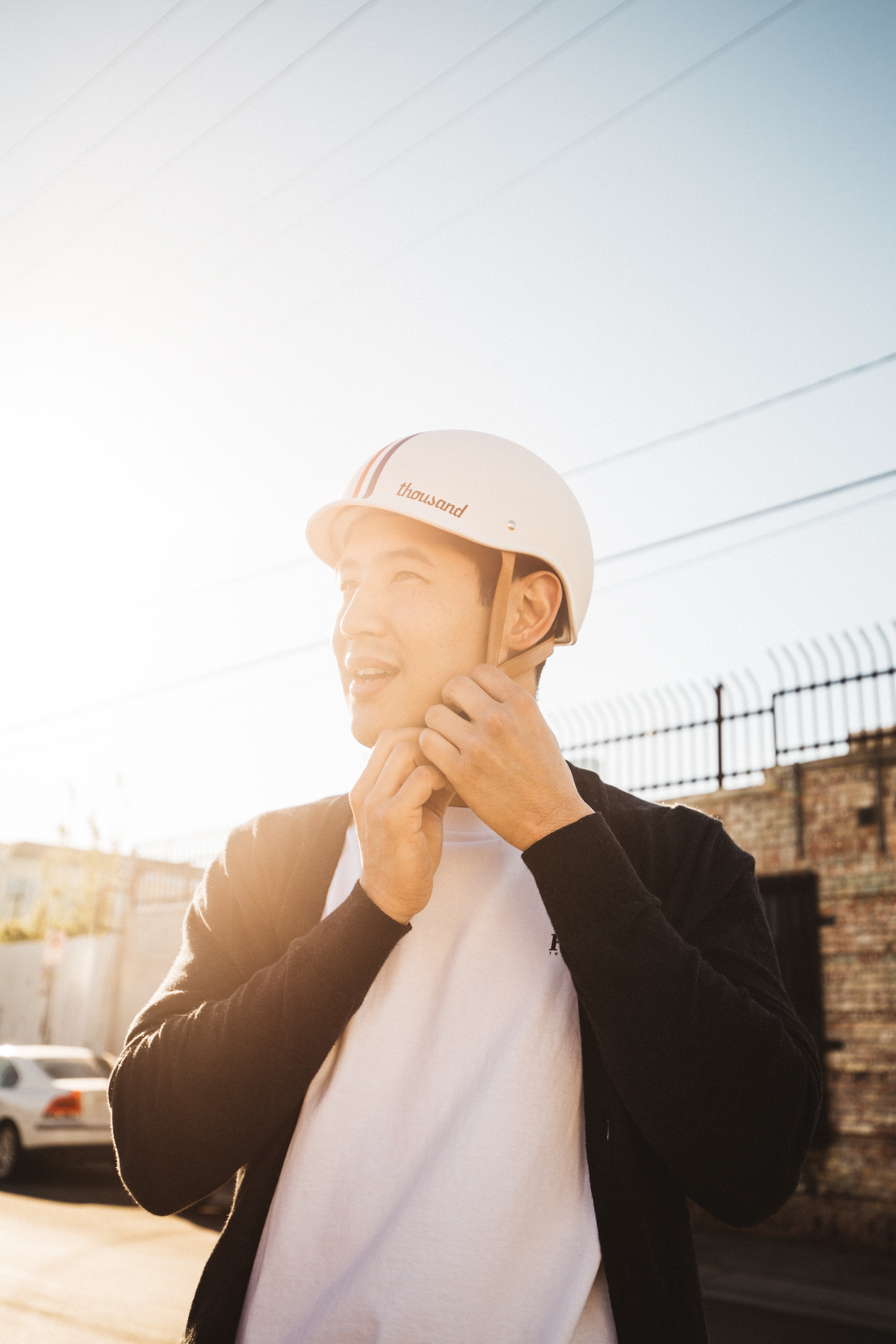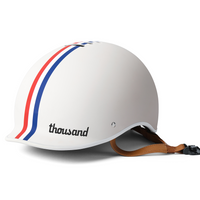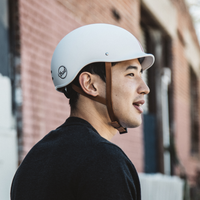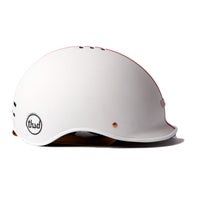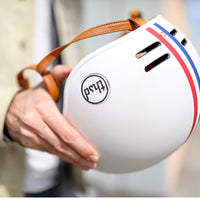 Thousand Helmets: SPEEDWAY CREAM
All prices incl. taxes*
plus shipping
EXPLORE THOUSAND: THE LIMITED EDITION
Only available for a short time: The now "iconic" helmet design from Thousand, with cool color accents. Oh, we just love this bike helmet: As soon as you open the packaging, you notice the focus on well thought-out product quality and the love for beautiful things. Coupled with high safety standards, Explore Thousand delivers the perfect helmet for cyclists who also like to be faster in the city and who also look fast. Just on the speedway.
Product Details:
magnetic closure: Can be opened with one hand. Safety certified. German Engineered.
Anti-theft device "Secret Poplock": Simply pull the lock through the device and the helmet can simply be left on the bike.
Matte finish
Vegan leather
Lightweight helmet 410g (SMALL), 460g (MEDIUM), 490g (LARGE)
Integrated dial fit system
3 internal ventilation channels
7 external air vents
CE, CPSC and EN1078 safety standard.
But would you prefer a different color? Here you can see all models .
Be sure to measure the size: Simply measure the head circumference with a measuring tape over the eyebrows.
SMALL: 54cm-57cm
MEDIUM: 57cm - 59cm
LARGE: 59 cm - 62 cm (Warning! This helmet is too big for 95% of our customers! If you really think you have a huge head, better measure again ;)
★ Delivery time: Germany: 2-3 working days after receipt of payment | International: 5-7 business days
Ps. Bike is not included in the price :)