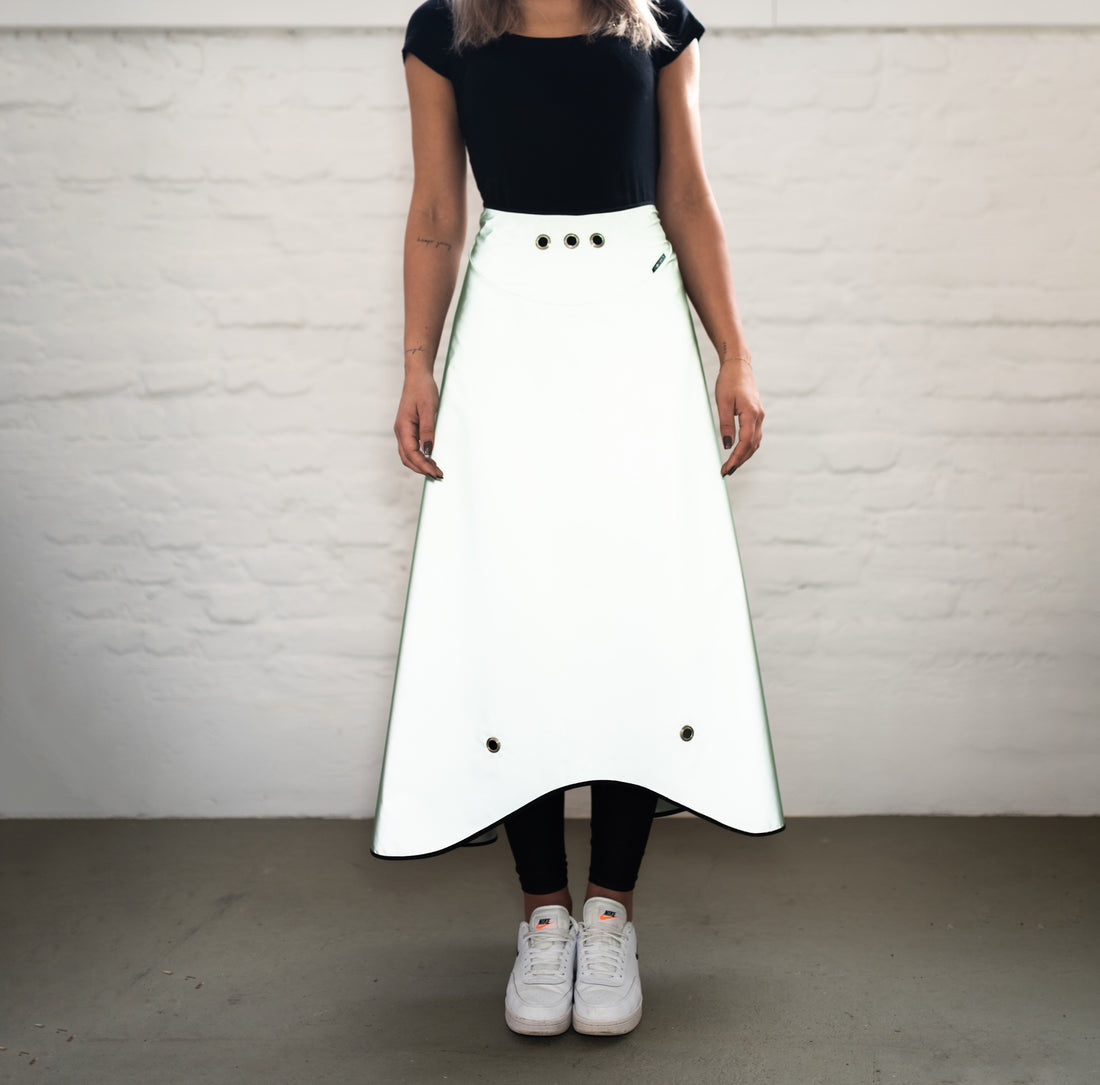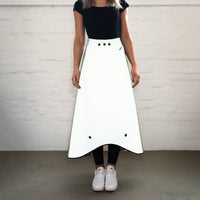 Rain skirt full reflective
all prices incl. taxes
plus shipping
Carooo's rain skirt has constantly evolved and improved over the past few years. In addition to the classic collection, the popular rain protection is now also available in fully reflective material and brand new colours.
The rain skirt: 100% reflective and waterproof
The overskirt protects from the waist to the calves against rain and moisture. It is simply pulled over normal clothing like an apron and closed at the back with a Velcro fastener. Thanks to the wide Velcro strap, the skirt can also be continuously adjusted.
The additional rubber band in the foot area is pulled through the front eyelets and closed, which protects the knees from moisture and wind. The skirt also does not slip when cycling and does not run the risk of impeding you when driving. Ps. in storms and very heavy rain you should consider whether it is safe to take the bike.
Got wet? When you arrive at your destination, simply hang it up to dry by the eyelets and fold it into the practical bag after use. Finished!
Can also be used with a higher center bar thanks to the ruffles!
Materials: 100

% Polyester

Wind and waterproof

Length: front

95 cm | Lateral: 104 cm

Closure: Velcro at back

Weight: 290g


Included in delivery: rain skirt and bag of the same colour

Bag: 19cm x 14cm x 4cm
WE HAVE CHANGED THE SIZES! BETTER FIT AND SEAT!
S/M 34-38 = approx. 100 cm

M/L 38-42 = approx. 110 cm

L/XL 42-46 = about 135cm




The entire collection is

here
And how do I fold the rain skirt back into the pocket? Very easily:
★ Delivery time: 3 working days after receipt of payment | International: 3-5 business days