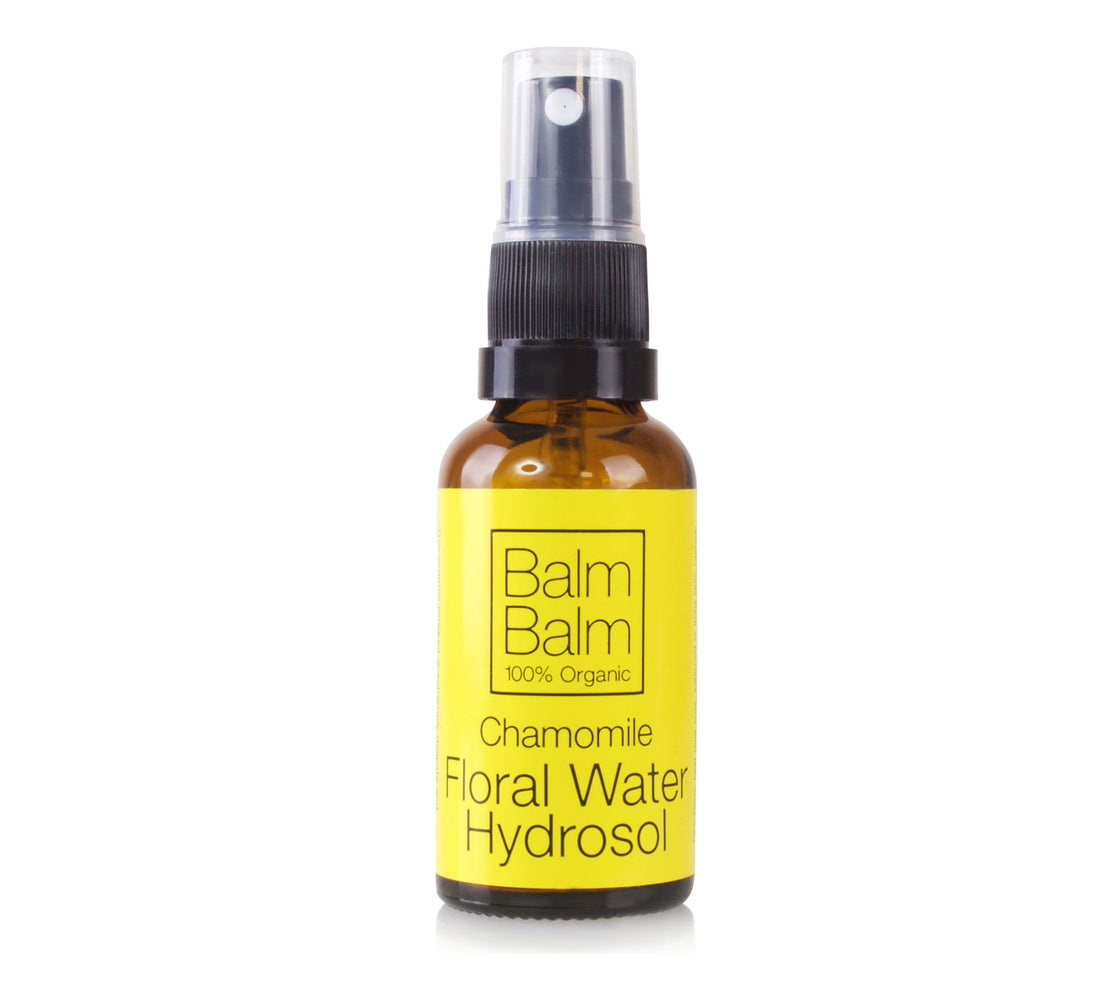 Balm Balm care spray floral water 30 ml chamomile
$16.00
Sale

• Save
Unit price
$53.33
per
100 ml
Each
All prices incl. taxes*
plus shipping costs
Soothing chamomile water for red and inflamed skin.
We always have it in our handbag! Because the skin is often reddened and irritated after a long day in front of the computer, sport, environmental influences and whatever else is eating away at us. The chamomile water relieves itching and reddened skin. Simply spray on, lean back for a moment and your skin and mind will calm down.
Helps with sore, inflamed & irritated skin
face & body
Has a relaxing effect
Supports peaceful sleep. Either spray on face or pillow

100% organic skincare
What is inside: Chamaemelum nobile (Chamomile) Flower Distillate.
Bottle: glass
Storage: Do not leave in the sun.