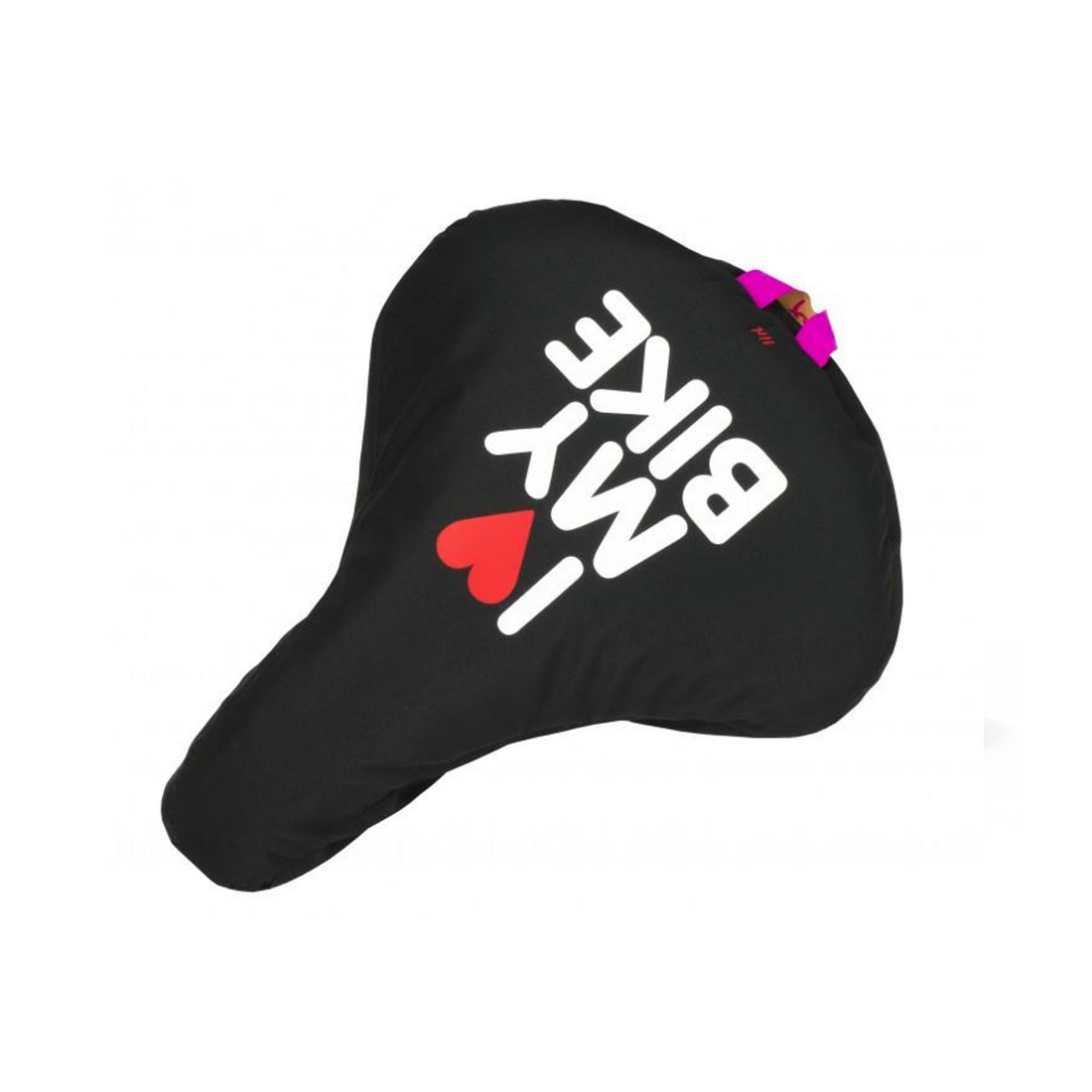 Saddle cover I LOVE MY BIKE
Waterproof "I Love my Bike" statement under the buttocks
With the waterproof saddle cover from Liix, your bottom stays dry. Simply pull over the saddle and off you go.
Of course you could also use a plastic bag, but first of all it doesn't look nice and it also doesn't cushion your buttocks when cycling.
The waterproof material also looks better than saddle covers made of shiny plastic. And they actually resemble a plastic bag.
Material: 600D polyester, PVC coating
100% waterproof
Inside: waterproof welded seam
Fits all standard bicycle saddles
Loop for pulling off and over
Security loop, as anti-theft protection & for attachment to the seat post
Includes sewn-in pad
Black with print